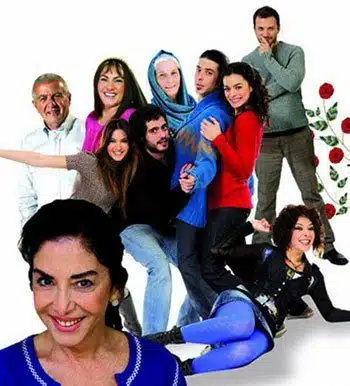 Details
Original Title: Melekler Korusun
English Title: Angels Bless You
Also Known As:
Genre: Romance, Comedy, Drama
Episodes: 73
Broadcast Network: Show TV
Broadcast Period: January 1, 2009 – August 6, 2010
Production Company: Timur Savci
Director: Cevriye Demir, Kerem Cakiroglu
Screen Writer: Eylem Canpolat, Sema Ergenekon
Synopsis
Melek (Humeyra Akbay) is a hardworking woman who lives with her daughter, Ipek (Ozge Ozpirinci). They have a cozy house in a small town in Turkey. Melek works as a tailor and struggles to raise her daughter in a proper way as much as possible. She knows how hard it is to survive in this world without a good occupation. That's why she wants her daughter to go to the medical school, to become a nurse, and to have a stable job. However, Ipek dreams to go to Istanbul and to become an actress.
In the nationwide exam, Ipek manages to get sufficient score to go to the medical school. Although she gets sufficient score, she does not want to go to this school and does not want to live as her mother desires. When she reveals her dreams of becoming an actress, her mother strongly disapproves her and forces her to apply for the medical school. Ipek understands that her mother will never approve her decision. Therefore, at the last moment, Ipek secretly changes her application and without informing her mother, she goes to Istanbul to apply for a performing arts school.
In Istanbul, Ipek successfully passes the audition and becomes eligible to go to the performing arts school. However, she never thinks that the life in Istanbul would be much harder for her without her mother's support. She does not know how she would survive in this big and dangerous city. On the other hand, Melek decides not to leave her daughter alone in this big city and sells her house and moves to Istanbul. They become together again and start a new life which will be full of fun but at the same time hardship.
In this TV series, you will explore mother-daughter relationship, friendship, romance, and comedy. Will Ipek and Melek get used to their new lives in Istanbul? Will Ipek manage to attain her dreams?
Cast
Ozge Ozpirinci as Ipek
Humeyra Akbay as Melek
Rojda Demirer as Esin
Selin Sekerci as Ozgur
Serkan Altunorak as Erkan
Alper Saldiran as Baris
External Links
Official Site: http://tims.tv/serie/melekler-korusun
English Wikipedia:
Imdb: http://www.imdb.com/title/tt1448226/
You Might Also Like
Daydreaming (Kavak Yelleri)