Profile
Name: Ayda Aksel
Birthdate: October 31, 1962
Birthplace: Istanbul, Turkey
Height: 174 cm
Eye Color: Brown
Hair Color: Brown
Education: Mimar Sinan University – Theatre (Mimar Sinan Universitesi Tiyatro Bolumu)
Talent Agency: Artistanbul Management
Spouse: Haluk Semi Yungul (m. 1984-1993), Atilla Akincioglu (m. 1995-2010)
Children: Leyla Yungul, Efe Akincioglu
Biography: Ayda Aksel was born on 31 October 1962 in Istanbul. She studied theatre at Mimar Sinan University. She studied ballet and cello during primary school. She worked at State Theatre General Directorate for 15 years. After then, she worked at Sadri Alisik Theatre. She gave lectures at Diyalog. Ayda Aksel got married two times. Her first marriage was with civil engineer Haluk Semi Yungul. Her first marriage was ended in 1993. Her second marriage was with electrician Atilla Akincioglu. Her husband Atilla Akincioglu passed away in 2010. She has a daughter named Leyla from her first marriage and a son named Efe from her second marriage.

Ayda Aksel Tv Series / Movies
1983 – Uc Istanbul (as Belkis)
1988 – Fall of the Leaves (Yaprak Dokumu)
1991 – Yildizlar Gece Buyur
1994 – Liberation (Kurtulus) (as Halide Edib Adivar)
1996 – Bir Erkegin Anatomisi (as Selma) (Movie)
1998 – Republic (Cumhuriyet) (as Halide Edip Adivar) (Movie)
1998 – Kaciklik Diplomasi (as Nur) (Movie)
1999 – Kivilcim
2004 – Adi Ask Olsun (as Gulden)
2004 – Public Enemies (Halk Dusmani) (Movie)
2006 – Remember Darling (Hatirla Sevgili) (as Selma Gursoy)
2006 – Exam (Sinav) (as Guler) (Movie)
2006 – Captive Hearts (Esir Kalpler) (as Suveyda Akerman)
2010 – Tales from Kars (Kars Oykuleri) (Movie)
2010 – 2011 My Fair Lady (Gonulcelen) (as Nesrin)
2011 – Love Loves Coincidences (Ask Tesadufleri Sever) (as Inci) (Movie)
2011 – A Handful of Sea (Bir Avuc Deniz) (as Raha Akbay) (Movie)
2011 – Behzat C. Seni Kalbime Gomdum (Movie)
2011 – False Spring (Yalanci Bahar) (as Safiye)
2012 – 2015 Rich Girl Poor Boy (Zengin Kiz Fakir Oglan) (as Serpil Yilmaz)
2013 – Ask Kirmizi (as Necla) (Movie)
2014 – Mandira Filozofu (as Guliz) (Movie)
2015 – Life Kiss (Hayat Opucugu) (as Reyhan) (Movie)
2016 – Intersection (Kordugum) (as Aysen)
2016 – 2017 For My Son (Poyraz Karayel) (as Nevra Sayginer)
2017 – Captive (Tutsak) (as Leman Gurhan)
2018 – Dudullu Postasi (as Emine)
2018 – Gulperi (as Ayten)
2019 – 2021 Hercai (as Azize Aslanbey)
2019 – Miracle 2: Love (Mucize 2. Ask) (as Adara) (Movie)
2022 – Our Father (Baba) (as Fazilet Saruhanli)
2023 – Gulcemal (as Zafer Pehlivan)
Awards
1999 – 10th Orhan Ariburnu Awards (10. Orhan Ariburnu Odulleri) – Best Actress (Kaciklik Diplomasi) – En Iyi Kadin Oyuncu (Kaciklik Diplomasi)
1999 – 11th Ankara Film Festival (11. Ankara Film Festivali) – Best Actress (Kaciklik Diplomasi) – En Iyi Kadin Oyuncu (Kaciklik Diplomasi)
2003 – Afife Theatre Awards (Afife Tiyatro Odulleri) – Best Actress (Olumune Suclu) – En Iyi Kadin Oyuncu Odulu (Olumune Suclu)
2004 – Ismet Kuntay Awards (Ismet Kuntay Odulleri) – Best Actress in Supporting Role (Yarim Bardak Su) – En Iyi Kadin Oyuncu Odulu (Yarim Bardak Su)
2007 – Istanbul Technical University Awards (Istanbul Teknik Universitesi Odulleri) – Best Actress (Omuzumdaki Melek) – En Basarili Kadin Oyuncu (Omuzumdaki Melek)
2007 – Lions Theatre Awards (Lions Tiyatro Odulleri) – Best Actress (Omuzumdaki Melek) – En Basarili Kadin Oyuncu (Omuzumdaki Melek)
2007 – Afife Theatre Awards (Afife Tiyatro Odulleri) – Best Actress in Musical (Omuzumdaki Melek) – Yilin Muzik Dalinda En Basarili Kadin Oyuncusu (Omuzumdaki Melek)
2011 – 16th Sadri Alisik Awards (16. Sadri Alisik Odulleri) – Best Actress in Supporting Role (Love Loves Coincidences) – Yilin En Iyi Yardimci Kadin Oyuncusu (Ask Tesadufleri Sever)
Theatre Plays
1980 – Truva Savasi Olmayacak
1981 – Yoklar Dagindaki Kar
1983 – Istanbul Efendisi
1984 – Dusus
1984 – Sevgili Doktor
1985 – Ah Su Gencler
1986 – Cadilarin Macbethi
1986 – Gergedan
1986 – Tohum ve Toprak
1989 – Yangin Yerinde Orkideler
1990 – Budala
1991 – Firtina
1992 – Yeni Kadin
1993 – Gizli Oturum
1997 – Ben Anadolu
1998 – Karsi Penceredeki Kadin
2000 – Ozel Hayatlar
2002 – Olumune Suclu
2004 – Yarim Bardak Su
2007 – Omuzumdaki Melek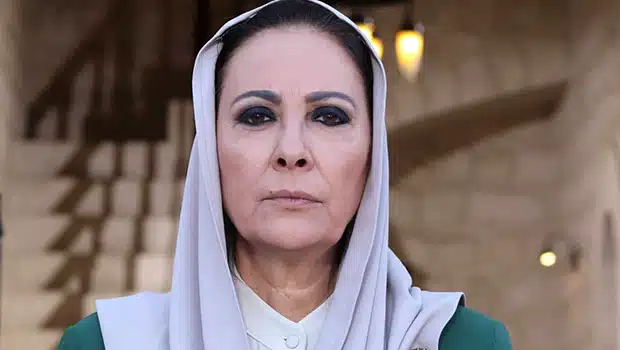 Social
Instagram: @aydaaksel Instagram
Twitter:
Facebook:
E-Mail:
Trivia
Body Type:
Skills:
Zodiac Sign: Scorpio
Blood Type:
Hobbies:
Weight: 60 kg