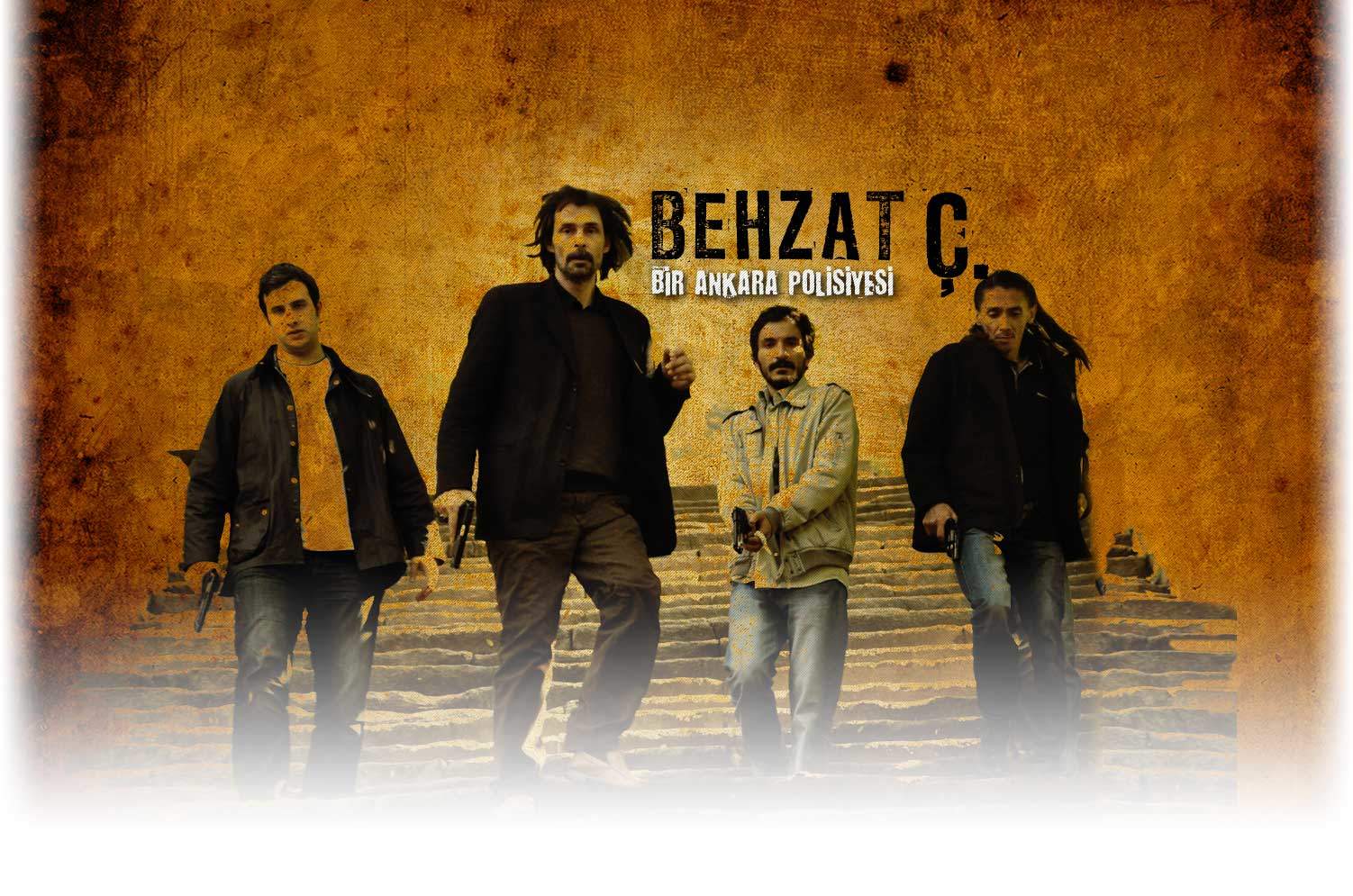 Details
Original Title: Behzat Ç. Bir Ankara Polisiyesi
English Title: Behzat C.
Also Known As: Behzat C.: Detective Story in Ankara
Genre: Action, Detective
Episodes: 96
Broadcast Network: Star TV
Broadcast Period: September 19, 2010 – May 17, 2013
Production Company: Adam Yapim
Director: Serdar Akar, Dogan Umit Karaca
Screen Writer: Emrah Serbes, Ercan Mehmet Erdem
Synopsis
Behzat C. (Erdal Besikcioglu) is a rough and violent police officer who is the head of the homicide department in Ankara (the capital city of Turkey). Although Behzat C. graduated from the police academy in 1985, he works at the same position for years due to the fact that he does not care about his superiors. He acts independently and sometimes he does not follow the regulations and rules. For this reason, he encounters with the suspensions and reprimands most of the time.
In the homicide department, Behzat C. works with Harun (Fatih Artman), Hayalet (Inanc Konukcu), Akbaba (Berkan Sal), Selim (Hakan Hatipoglu), and Eda (Seda Bakan). Later on, Cevdet (Berke Uzrek) and Emre (Engin Ozturk) also join the team. As a team, they try to solve murder cases with their own style. At the same time, they try to handle bureaucratic burdens and political pressure.
At the beginning of the story, the daughter of Behzat C. is found dead. Even though it looks like a case of suicide at first glance, it turns out to be a murder. While Behzat C. and his team try to solve the secrets behind her murder, they are involved in various murder cases.
In this story, you will explore an exciting detective story. Will Behzat C. and his team manage to find the killer of Behzat C.'s daughter? Will the truth about murder cases be revealed successfully?
Cast
Erdal Besikcioglu as Behzat C.
Inanc Konukcu as Sabri-Hayalet
Fatih Artman as Harun
Sezin Akbaşoğulları as Eylul
Berkan Sal as Ismet-Akbaba
Seda Bakan as Eda
Hakan Hatipoglu as Selim
Eray Eserol as Tahsin
Berke Uzrek as Cevdet
Engin Ozturk as Emre
Ayca Eren as Sule
Ege Aydan as Sevket C.
Nejat Isler as Ercument
Serdar Orcin as Barbaros
Ayca Varlier as Bahar
External Links
Imdb: http://www.imdb.com/title/tt1795096/
Wikipedia: http://en.wikipedia.org/wiki/Behzat_%C3%87._Bir_Ankara_Polisiyesi
Official Site: http://www.startv.com.tr/video/arsiv/dizi/behzatc
You Might Also Like
Back Streets (Arka Sokaklar)