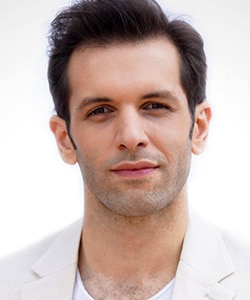 Profile
Name: Cagri Citanak
Birthdate: November 29, 1990
Birthplace: Hatay, Turkey
Height: 178 cm (5′ 10″)
Eye Color: Brown
Hair Color: Brown
Education: Antakya Municipality City Theatre Acting Training (Antakya Belediye Sehir Tiyatrosu Oyunculuk Egitimi)
Talent Agency: Icon Talent Management
Spouse:
Biography: Cagri Citanak was born in 29 November 1990 in Antakya. He started acting at theatre plays when he was 10 years old and took acting lessons for 4 years. For his undergraduate study, he moved to Istanbul and started his acting career. Cagri Citanak made his debut with his role in youth tv series Little Secrets (Kucuk Sirlar).
Cagri Citanak Tv Series / Movies
2010 – Little Secrets (Kucuk Sirlar)
2011 – Our Aunt (Bizim Yenge)
2012 – Don't Worry About Me (Benim Icin Uzulme)
2012 – Calsin Sazlar (as Cavit) (Movie)
2013 – My Father Failed the Class (Babam Sinifta Kaldi) (as Kaan)
2014 – Matter of Respect (Seref Meselesi) (as Mete)
2015 – Life is Full of Miracles (Hayat Mucizelere Gebe) (as Doctor)
2015 – Emergency Love (Acil Ask Araniyor) (as Engin)
2016 – Sweet Revenge (Tatli Intikam) (as Bulent)
2017 – Firefly (Atesbocegi) (as Teo)
2017 – Wounded Love (Vatanim Sensin) (as Spiros)
2018 – My Big Family (Kocaman Ailem) (as Ercan)
2020 – You Knock on My Door (Sen Cal Kapimi) (as Ferit)
Awards
Social
Instagram: https://www.instagram.com/ctnkcgri/
Twitter: https://twitter.com/ctnkcgri
Facebook:
E-Mail:
Trivia
Body Type:
Skills:
Star Sign:
Blood Type:
Hobbies:
Weight:
Cagri Citanak Gallery