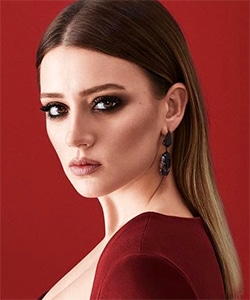 Profile
Name: Gizem Karaca
Birthdate: September 7, 1992
Birthplace: Istanbul, Turkey
Height: 170 cm
Eye Color: Brown
Hair Color: Brown
Education: Istanbul University French and French Literature (Dropped-out) (Istanbul Universitesi Fransiz Dili ve Edebiyati Bolumu – Terk)
Talent Agency: Talento Cast Agency
Spouse: Kemal Ekmekci (m. 2017 – present)
Biography: Gizem Karaca was born on 7 September 1992 in Istanbul. Her mother is Albanian and her father is Thessaloniki Turk. She spent her childhood in the USA and Canada when her parents moved there. She went to primary school in the US and secondary school in Canada. She and her parents moved to Turkey when she was going to high school. Gizem Karaca studied high school in Turkey and won Istanbul University French and French Literature. She participated to Miss Turkey in 2011 and became 2nd ranking. After then, Gizem Karaca started her acting career in television with her lead role in Turkish series Lightning Within House (Eve Duzen Yildirim). In 2013, Gizem Karaca went to the US in order to take acting training from New York Film Academy. In 2017, Gizem Karaca got married to businessman Kemal Ekmekci.

Gizem Karaca Tv Series / Movies
2012 – Lightning Within House (Eve Dusen Yildirim) (as Muazzez)
2012 – I Named Her Feriha: Emir's Way (Adini Feriha Koydum Emir'in Yolu) (as Gunes Sancaktar)
2013 – 2014 I Still Have Hope (Benim Hala Umudum Var) (as Umut Ozden / Korkmaz)
2014 – I Love You My Man (Seni Seviyorum Adamim) (as Ezel) (Movie)
2014 – 2015 Beautiful Villager (Guzel Koylu) (as Gul Sumbul / Alkan)
2016 – Istanbul Streets (Istanbul Sokaklari) (as Nazli)
2017 – Glass Mask (Icimdeki Firtina) (as Deniz)
2017 – Endless Love (Kara Sevda) (as Mercan)
2017 – Kucuk Ortak (as Ceren) (Movie)
2017 – Ay Lav Yu Tuu (as Sultan) (Movie)
2018 – Guilty of Humanity (Insanlik Sucu) (as Suna Degirmenci)
2018 – Hurkus: Hero in the Sky (Hurkus: Goklerdeki Kahraman) (as Hadiye) (Movie)
2018 – Sosyetik Gelin (as Selin) (Movie)
2018 – Mahsusa (as Clarette) (Movie)
2019 – Tut Elimi (Short Movie)
2019 – Bizim Semtin Cocuklari (as Gizem) (Movie)
2020 – Champion (Sampiyon) (as Elisa)
2020 – 2021 Nehir (Baraj) (as Bahar)
2021 – Elli Kelimelik Mehtuplar (Movie)
2021 – Dayi: Bir Adamin Hikayesi (as Hatice) (Movie)
2021 – 2022 Alparslan: The Great Seljuks (Alparslan: Buyuk Selcuklu) (as Evdokya)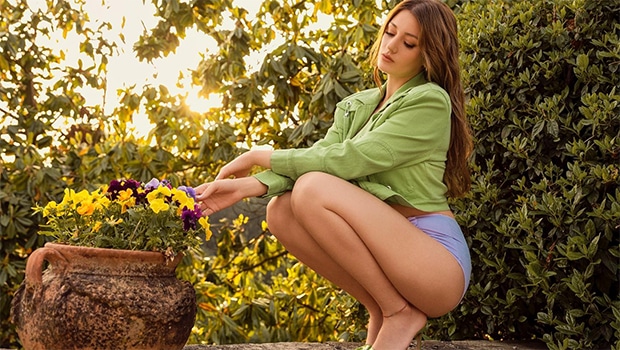 Awards
2011 – Miss Turkey (2nd Ranking)
2011 – Miss World (Best National Costume Award) (En Iyi Ulusal Elbise Odulu)
2017 – Avrasya University The Bests of Avrasya Awards (Avrasya Universitesi Avrasya Enleri Odulleri) – En Iyi Kadin Oyuncu
Music Clips
2014 – Baris Kilic (Seni Seviyorum Adamim)
2017 – Berkay (Bana Sen Gel)
Theatre Plays
2015 – Kanli Dugun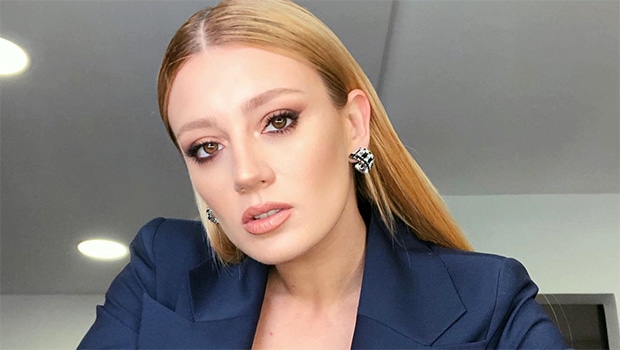 Social
Instagram: Official Instagram Account
Twitter: Official Twitter Account
Facebook:
E-Mail:
Trivia
Body Type:
Skills:
Zodiac Sign: Virgo
Blood Type:
Hobbies:
Weight: 55 kg
Gizem Karaca & Baris Kilic – I Love You Man (Video Clip)
Gizem Karaca, Barış Kılıç | 'Seni Seviyorum Adamım' Video Klip