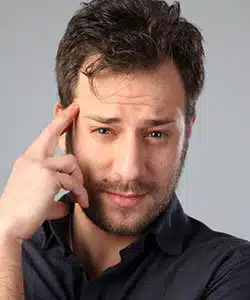 Profile
Name: Kaan Tasaner
Birthdate: April 23, 1979
Birthplace: Antalya, Turkey
Height: 174 cm
Eye Color: Blue
Hair Color: Brown
Education: Konya Selcuk University Dilek Sabanci Conservatory Theatre (Konya Selcuk Universitesi Konservatuari Tiyatro Anasanat Dali) (2010)
Talent Agency: Hasan Gungor Talent Management
Spouse:
Biography: Kaan Tasaner was born in 23 April 1979 in Antalya. His mother is an theatre actress Sacide Tasaner. He took part in various theatre plays such as First Light at the Dark Kubilay (Karanlikta ilk Isik Kubilay) (1998), How Asiye is Saved? (Asiye Nasil Kurtulur) (2000), Deli Dumrul (2001), Uncle Vanya (Vanya Dayi) (2003), Soyut Padisah (2004), Mother Lady, Daughter Lady (Ana Hanim Kiz Hanim) (2005), Buzlar Cozulmeden (2006), and Eros Pansiyon (2009). He made his debut with his role as Erdogan Yasaran in popular Turkish drama What is Fatmagul's Fault? (Fatmagul'un Sucu Ne?).

Kaan Tasaner Tv Series / Movies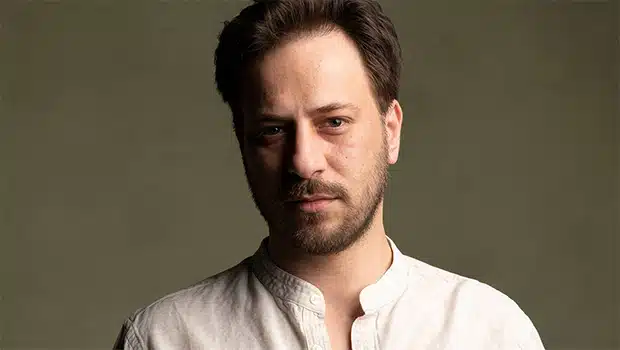 Awards
2012 – En Iyiler Odulleri (En Iyiler Odulleri) – Best Actor in Supporting Role (What is Fatmagul's Fault?) – En Iyi Yardimci Erkek Oyuncu (Fatmagul'un Sucu Ne?)
Theatre Plays
1998 – Karanlikta Ilk Isik Kubilay
2000 – Asiye Nasil Kurtulur
2001 – Deli Dumrul
2003 – Vanya Dayi
2004 – Soyut Padisah
2005 – Ana Hanim Kiz Hanim
2006 – Buzlar Cozulmeden
2009 – Eros Pansiyon
2012 – Babamin Cesetleri
Social
Instagram: Official Instagram Account
Twitter:
Facebook:
E-Mail: Digital&PR E-Mail
Spotify: Official Spotify Account