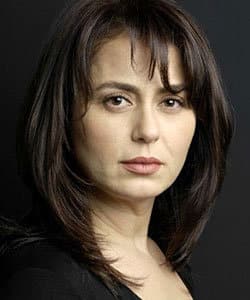 Profile
Name: Nazan Kesal
Birthdate: March 28, 1969
Birthplace: Manisa, Turkey
Height: 162 cm
Eye Color: Brown
Hair Color: Brown
Education: Izmir Dokuz Eylul University Art School – Theatre (1991); Beykent University – Cinema TV
Talent Agency:
Spouse: Ercan Kesal
Children: Poyraz Kesal
Biography: Nazan Kesal was born in 28 March 1969 in Manisa. She graduated from Dokuz Eylul University Fine Arts School. She took part in Diyarbakir State Theatre as an actress and director during 1996-2004. After 2004, Nazan Kesal worked in various theatres such as Bursa State Theatre, Ankara Sanatevi Theatre, Theatre Ayna, Theatre Istanbul, and Diyarbakir Art Centre.

Nazan Kesal Tv Series / Movies
1992 – The Shadow Play (Golge Oyunu) (as Sezen) (Movie)
1993 – Super Dad (Super Baba)
1993 – Sweet Betus (Tatli Betus)
1994 – An Autumn Story (Bir Sonbahar Hikayesi) (Movie)
1996 – Istanbul Beneath My Wings (Istanbul Kanatlarimin Altinda) (Movie)
1999 – Sara (Movie)
2001 – Fate (Yazgi) (Movie)
2002 – Distant (Uzak) (as Serap) (Movie)
2004 – Aliye (as Nermin)
2004 – Yadigar (as Kezban)
2005 – Garden with Wind (Ruzgarli Bahce) (as Gulfem)
2006 – Seasons (Iklimler) (as Serap) (Movie)
2007 – Feast (Solen) (as Sureyya)
2008 – Children of Heaven (Cennetin Cocuklari) (as Mevlude)
2008 – Conscience (Vicdan) (Movie)
2010 – 2011 Love and Punishment (Ask ve Ceza) (as Sevgi)
2010 – Hair (Sac) (as Meryem) (Movie)
2011 – A life is not Enough (Bir Omur Yetmez) (as Sukran)
2012 – Lost City (Kayip Sehir) (as Meryem)
2013 – 2014 Today's Palace Owner (Bugunun Saraylisi) (as Uftade Katiboglu)
2013 – Circle (Daire) (as Betul) (Movie)
2015 – Moms and Mothers (Analar ve Anneler) (as Muazzez)
2015 – Delibal (Movie)
2015 – My Brother (Kardesim Benim) (as Ayse) (Movie)
2015 – The Bank of Broken Hearts (Kirik Kalpler Bankasi) (as Suzan) (Movie)
2015 – Dust Cloth (Toz Bezi) (as Hatun) (Movie)
2017 – Aydede (as Neriman) (Movie)
2017 – 2018 Mrs. Fazilet and Her Daughters (Fazilet Hanim ve Kizlari) (as Fazilet Camkiran)
2017 – Inflame (Kaygi) (Movie)
2018 – Tuzdan Kaide (Movie)
2019 – Suursuz Ask (Movie)
2019 – The Circle (Halka) (as Humeyra Karabulut)
2019 – The Boy (Cocuk) (as Asiye Karasu)
2020 – Nasipse Adayiz (as Figen) (Movie)
2020 – 2021 Bitter Lands (Bir Zamanlar Cukurova) (as Sevda Caglayan)
2022 – My Son (Oglum) (as Canan Yalcin)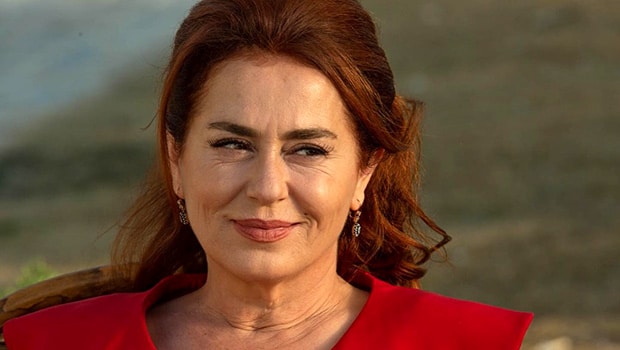 Awards
2011 – 30. Istanbul Film Festival (30.Istanbul Film Festivali) – Best Lead Actress (Hair) – En Iyi Kadin Oyuncu (Sac)
2012 – 44. Siyad Turkish Cinema Awards (44.Siyad Turk Sinemasi Odulleri) – Best Lead Actress (Hair) – En Iyi Kadin Oyuncu (Sac)
2012 – 17. Sadri Alisik Awards (17.Sadri Alisik Odulleri) – Best Lead Actress (Hair) – En Iyi Kadin Oyuncu (Sac)
2014 – 25. Ankara International Film Festival (25. Ankara Uluslararası Film Festivali) – Best Lead Actress (Circle) – En Iyi Kadin Oyuncu (Daire)
2016 – 21. Nurnberg Turket/Germany Film Festival (21. Nurnberg Turkiye/Almanya Film Festivali) – Best Lead Actress (Dust Cloth) – En Iyi Kadin Oyuncu (Daire)
Theatre Plays
1993 – Cam Bardaklar Kirilsin
1994 – Rosa Luksemburg
1995 – Ziyaretci
1996 – Cetin Ceviz
1997 – Dudukculerle Fircacilarin Savasi
1997 – Burnunu Kaybeden Palyaco
1997 – Tartuffe
1997 – Kac Baba Kac
1998 – Yolcu
1999 – Bir Yaz Gecesi Donumu Ruyasi
1999 – Sahmeran
2000 – Gozlerimi Kaparim, Vazifemi Yaparim
2001 – Baris
2001 – Deli Dumrul
2002 – Mikado'nun Copleri
2004 – Bernarda Alba'nin Evi
2005 – Hitit Gunesi
2009 – Karsilasmalar
2010 – Ozgurluk Oyunu
2016 – Torun Istiyorum
2019 – Yaralarim Asktandir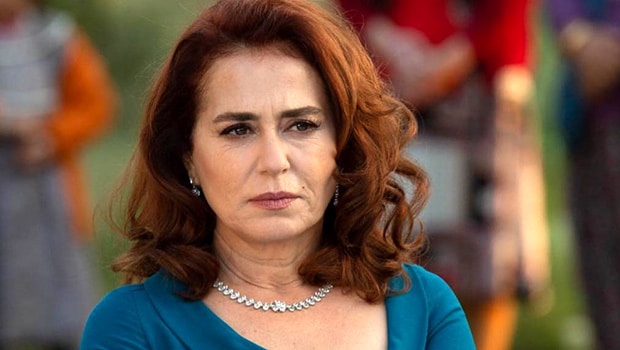 Director
2013 – Swing (Salincak) (Short Movie)
Screen Plays
2015 – Moms and Mothers (Analar ve Anneler)
Social
Instagram: Official Instagram Account
Twitter: Official Twitter Account
Facebook:
E-Mail: