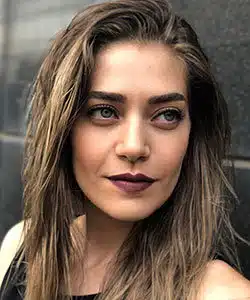 Profile
Name: Oznur Serceler
Birthdate: January 1, 1987
Birthplace: Kayseri, Turkey
Height: 172 cm
Eye Color: Blue
Hair Color: Blonde
Education: Mersin University Conservatory (Mersin Universitesi Konservatuvari)
Talent Agency: Be Management
Spouse:
Biography: Oznur Serceler was born in 1 January 1987 in Kayseri. She started her music education with Turkol Cankaya at Mersin University Conservatory in 2001. After then, she continued her music education at Bilkent University Music and Performing Arts Faculty in 2003. In 2007, she took part into the project named World Youth Orchestra and joined concerts in Berlin, Kasel, and Bodrum. In 2007, Oznur Serceler joined Elite Model Look.

Oznur Serceler Tv Series / Movies
Social
Instagram: Official Instagram Account
Twitter: Official Twitter Account
Facebook:
E-Mail:
Oznur Serceler Gallery
Shooting (BackStage)
Oznur Serceler Shooting (BackStage)
Smile
Hair Making
Oznur Serceler Hair Making