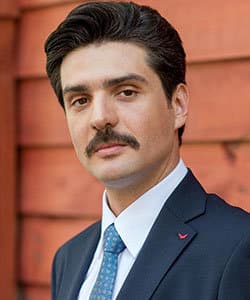 Profile
Name: Cemal Toktas
Birthdate: January 14, 1983
Birthplace: Istanbul, Turkey
Height: 176 cm
Eye Color: Brown
Hair Color: Black
Education: Istanbul University State Conservatory (Istanbul Universitesi Devlet Konservatuari)
Spouse: Nergis Ozturk
Children: Yaman Toktas
Biography: Cemal Toktas' interest on theatre started when he was a child. He took part in school theatre clubs when he was going to secondary and high school. He become vary popular with his role in popular Turkish movie I Saw The Sun (Gunesi Gordum).
Cemal Toktas Tv Series / Movies
2003 – Child (Evlat) (as Baris)
2004 – 24 Hours (24 Saat)
2004 – Devil is Hidden in the Detail (Seytan Ayrintida Gizlidir) (as Mumtaz)
2006 – 2007 Coming Home (Sila) (as Azad)
2009 – Black Dogs Barking (Kara Kopekler Havlarken) (as Selim) (Movie)
2009 – I Saw the Sun (Gunesi Gordum) (as Kadri) (Movie)
2009 – Name It (Adini Sen Koy) (as Ilgaz) (Movie)
2010 – Doctors (Doktorlar) (as Ozan Kurt)
2011 – Never Ever (Tovbeler Tovbesi) (as Mahir)
2012 – 2013 Don't End Like This (Boyle Bitmesin) (as Yusuf)
2014 – 2015 Revenge of the Snakes (Yilanlarin Ocu) (as Kara Bayram)
2015 – Dog (Kopek) (as Murat) (Movie)
2017 – Meryem – Tales Of Innocence (as Oktay Sahin)
2018 – Our Story (Bizim Hikaye) (as Omer Duraner)
2019 – The Trust (Vurgun) (as Turan Vardar)
2020 – The Great Seljuks: Guardians of Justice (Uyanis: Buyuk Selcuklu) (as Gazzali)
Awards
2010 – 3. Yesilcam Awards (3.Yesilcam Odulleri) – Best Actor in Supporting Role (I Saw The Sun) – En Iyi Yardimci Erkek Oyuncu (Gunesi Gordum)
2010 – 15. Sadri Alisik Awards (15.Sadri Alisik Odulleri) – Best Actor in Supporting Role (I Saw The Sun) – En Iyi Yardimci Erkek Oyuncu (Gunesi Gordum)
2010 – 21. Ankara Film Festival (21.Ankara Film Festivali) – Promising New Actor (Black Dogs Barking) – Umut Veren Yeni Erkek Oyuncu (Kara Kopekler Havlarken)
Social
Instagram: https://www.instagram.com/cemaltoktas/
Twitter: https://twitter.com/cmltoktas
Facebook:
Gallery