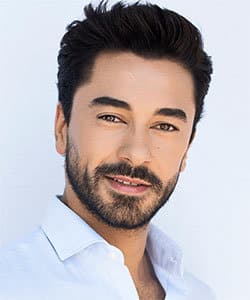 Profile
Name: Gokhan Alkan
Birthdate: December 8, 1987
Birthplace: Istanbul, Turkey
Height: 188 cm
Eye Color: Brown
Hair Color: Black
Education: Kocaeli University Automotive Technology Teachers College (Kocaeli Universitesi Otomotiv Teknolojileri ogretmenligi)
Talent Agency: Socia Entertainment & Management
Spouse:
Biography: Gokhan Alkan took acting lessons from MSM Actor Studio. After then, he took part in theatre plays for two seasons in Mujdat Gezen Tiyatrosu. Gokhan Alkan founded his own theatre with his friends. He took part in various theatre plays such as Gozlerimi Kaparım Vazifemi Yaparım, Mustafa'm Kemal'im, Oscar and Istanbul and Ask. Gokhan Alkan made his debut with his role as Tarik in Turkish drama My Husband's Family (Kocamin Ailesi). He is professionally interested in sports.

Gokhan Alkan Tv Series / Movies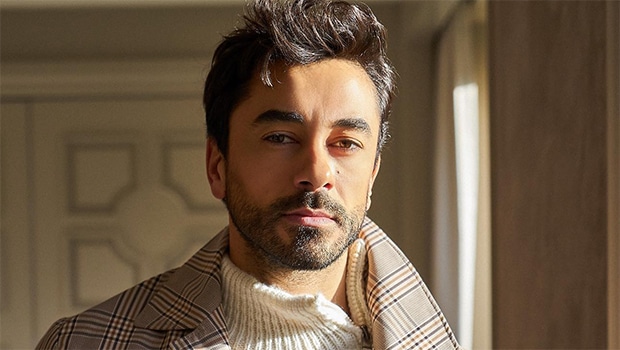 Awards
2016 – APAN (Asia Pasific Actors Network) Star Awards – Special Prize (Love Me Or Not)
2017 – 44th Golden Butterfly Awards – Best Turkish Drama Couple (Heartbeat)
2017 – Marie Claire Magazine Awards – Best Turkish Drama Couple (Heartbeat)
2017 – 20th Hurriyet Awards – Best Turkish Drama Couple (Heartbeat)
Theatre Plays
Gozlerimi Kaparim Vazifemi Yaparim
Mustafam Kemalim
Oscar
Istanbul ve Ask
Social
Instagram: Instagram – gokhan_alkan
Twitter:
Facebook: Facebook – gokhanalkanofficially
E-Mail: Contact
Trivia
Body Type:
Skills:
Zodiac Sign: Sagittarius
Blood Type:
Hobbies:
Weight: 85 kg
Gokhan Alkan – beMAN

Gökhan Alkan | beMAN Şubat 2018