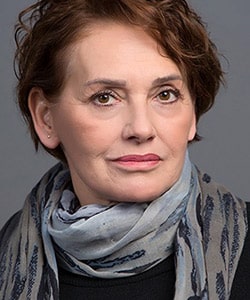 Profile
Name: Nur Surer
Birthdate: June 21, 1954
Birthplace: Bursa, Turkey
Height: 163 cm (5′ 4¼")
Eye Color: Brown
Hair Color: Brown
Education: Bursa Anatolian High School (Bursa Anadolu Kiz Lisesi)
Talent Agency: Nimet Atasoy Casting & Management
Spouse: Bulent Kayabas (m. 1981-1994), Sarp Kuray (m. 1994-present)
Children: Umit Kayabas
Biography: Nur Surer was born in 21 June 1954 in Bursa. She made her debut with a Turkish movie of Erden Kiral named On Fertile Lands (Bereketli Topraklar). Her first international movie was The Mirror (Ayna) in 1984. She also took part in Journey of Hope (Umuda Yolculuk) which won an best international movie Oscar in 1990. Nur Surer got married to Bulent Kayabas in 1981 and got divorced in 1994. She has a son named Umit Kayabas.

Nur Surer Tv Series / Movies
1971 – Sinderella Kul Kedisi (Movie)
1979 – On Fertile Lands (Bereketli Topraklar Uzerinde) (as Fatma) (Movie)
1980 – Story of a Day (Bir Gunun Hikayesi) (as Zeynep) (Movie)
1981 – Bay Alkolu Takdimimdir (as Gul)
1981 – Aska Donus (Movie)
1983 – Remedy (Derman) (as Bahar) (Movie)
1984 – The Mirror (Ayna) (as Zelihan) (Movie)
1984 – The Growing Tree (Fidan) (as Fidan) (Movie)
1985 – Dul Bir Kadin (as Ayla) (Movie)
1985 – Revenge of Snakes (Yilanlarin Ocu) (as Hacca) (Movie)
1986 – Ses (as Serpil) (Movie)
1986 – Son Urfali (as Gulay) (Movie)
1987 – Karinca Katari (as Gulsum) (Movie)
1987 – Firefly (Atesbocegi) (as Duygu) (Movie)
1988 – Donus (as Zerbo) (Movie)
1988 – Sadik Dost (Movie)
1989 – Don't Let Them Shoot the Kite (Ucurtmayi Vurmasinlar) (as Inci) (Movie)
1990 – Yalanci Safak
1990 – Kiraz Cicek Aciyor (as Kiraz) (Movie)
1990 – Journey of Hope (Umuda Yolculuk) (as Meryem) (Movie)
1991 – Suyun Ote Yani (Movie)
1991 – Consensus (Uzlasma) (Movie)
1992 – Denize Hancer Dustu (Movie)
1993 – Son Soz Sevginin (as Sevgi)
1993 – Shadows of Fear (Korkunun Karanlik Golgesi) (Movie)
1994 – The Trace (Iz) (Movie)
1997 – Iliskiler (as Aysu)
1998 – The Wound (Yara) (as Ayse) (Movie)
2000 – Karanligin Golgesinde Korkular (Movie)
2000 – Kocek (as Naciye) (Movie)
2001 – Sari Gunler (Movie)
2002 – Children of Secret (Sir Cocuklari) (as Munevver) (Movie)
2002 – Havada Bulut (as Marika)
2002 – The Fall of Abdulhamit (Abdulhamit Duserken) (as Mrs. Izzet) (Movie)
2003 – Bullet Wound (Kursun Yarasi) (as Marika) (Movie)
2004 – A Love Story (Bir Ask Hikayesi) (Movie)
2004 – Gulizar (Movie)
2005 – 2006 Under the Linden Trees (Ihlamurlar Altinda) (as Mujgan)
2006 – House of Nightmares: The Time Waiting on You (Kabuslar Evi: Seni Beklerken) (as Sevgi) (Movie)
2007 – 2009 Rebellious (Asi) (as Neriman Kozcuoglu)
2009 – Town (Kasaba) (as Seher)
2010 – Kaledeki Yalnizlik (as Makbule) (Movie)
2011 – Despite Everything (Herseye Ragmen) (as Nigar)
2011 – 2013 Tulip Age (Lale Devri)
2012 – Sultan (as Ayse) (Movie)
2013 – Tatar Ramazan (as Sabiha)
2014 – Sorrow (Bana Artik Hicran De)
2014 – Gece (Movie)
2015 – Eksik (as Melek) (Movie)
2017 – Unregistered (Kayitdisi) (as Melek)
2017 – Innocent (Masum) (as Nermin Bayrakci)
2018 – 2019 One Litre of Tears (Bir Litre Gozyasi) (as Guzin)
2019 – 2020 The Pit (Cukur) (as Fadik Kurtulus)
2020 – Nasipse Olur (as Neriman Hancioglu) (Movie)
2020 – Ethos (Bir Baskadir) (as Feray)
2021 – The Affair (Sakli) (as Sevim)
2021 – Zuhal (as Nebahat) (Movie)
2021 – Sen Ben Lenin (as Gul Ana) (Movie)
2021 – 2013 Chrysalis (Camdaki Kiz) (as Feride Ipekoglu)
2022 – Cici (as Havva) (Movie)
2023 – Kotu Adamin 10 Gunu (Movie)
2023 – The Family (Aile) (as Hulya Soykan)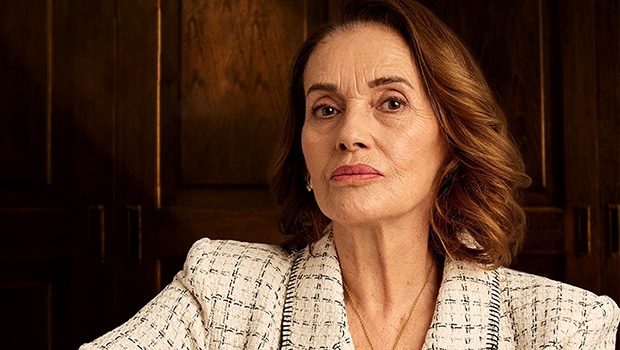 Awards
1982 – 19th Antalya Golden Orange Film Festival (19. Antalya Altin Portakal Film Festivali) – Best Actress (Story of a Day) – En Iyi Kadin Oyuncu (Bir Gunun Hikayesi)
1989 – 26th Antalya Golden Orange Film Festival (26. Antalya Altin Portakal Film Festivali) – Best Actress (Don't Let Them Shoot the Kite) – En Iyi Kadin Oyuncu (Ucurtmayi Vurmasinlar)
2002 – 14th Ankara International Film Festival (14. Ankara Uluslararasi Film Festivali) – Best Actress (Children of Secret) – En Iyi Kadin Oyuncu (Sir Cocuklari)
2010 – 47th Golden Orange Film Festival (47. Altin Portakal Film Festivali) – Life Long Honor Award (Yasam Boyu Onur Odulu)
2020 – 27th International Adana Golden Cocoon Film Festival (27. Uluslararasi Adana Altin Koza Film Festivali) – Life Long Honor Award (Yasam Boyu Onur Odulu)
2020 – 53rd Cinema Writers Association Awards (53. Sinema Yazarlari Dernegi Odulleri) – Siyad Honor Award (Siyad Onur Odulu)
Social
Instagram: @nursurerofficial
Twitter:
Facebook:
E-Mail:
Trivia
Body Type:
Skills:
Zodiac Sign: Cancer
Blood Type:
Hobbies:
Weight: