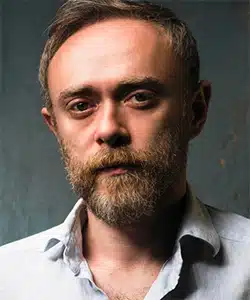 Profile
Name: Tansu Bicer
Birthdate: July 4, 1978
Birthplace: Ankara, Turkey
Height: 172 cm
Eye Color: Green
Hair Color: Brown
Education: Eskisehir Anatolian University State Conservatory – Theatre (Eskisehir Anadolu Universitesi Devlet Konservatuvari Tiyatro Bolumu)
Talent Agency: Persona Sanat Management
Spouse:
Biography: Tansu Bicer was born on 4 July 1978 in Ankara. He graduated from Izmir Karsiyaka Semikler High School and after then, graduated from Eskisehir Anatolian University in 2001. After graduation, he started working at Tiyatro Anadolu in 2001. Tansu Bicer moved to Isatnbul in 2002 and took part in founding Semaver Kumpanya. Besides acting, Tansu Bicer also works for vocalization and dubbing.

Tansu Bicer Tv Series / Movies
2004 – Lovelorn (Gonul Yarasi) (Movie)
2004 – Her Sey Yolunda (as Eser)
2004 – Disi Kus
2005 – Killing the Shadows (Hacivat Karagoz Neden Olduruldu?) (as Misak) (Movie)
2005 – Thief and Police (Hirsiz Polis) (as Koray)
2007 – Cocuk (as Hamdi) (Movie)
2007 – Cok Ozel Tim (as Macit)
2008 – Milk (Sut) (Movie)
2008 – Sun of the Sun (Gunesin Oglu) (as Burak) (Movie)
2009 – Pains of Autumn (Guz Sancisi) (Movie)
2009 – Five Cities (Bes Sehir) (as Aydin) (Movie)
2009 – Kamil Insan (as Kamil) (Short Movie)
2009 – Kisa'ca Ramazan (Short Movie)
2009 – Jack Hunter and the Star of Heaven (as Monk) (Movie)
2010 – Grand Bazaar (Kapalicarsi) (as Arif Isik)
2011 – The Extreme Tragic Story of Celal Tan and His Family (Celal Tan ve Ailesinin Asiri Acikli Hikayesi) (as Kamuran Tan) (Movie)
2011 – Magnificent Century (Muhtesem Yuzyil) (as Ahmet Celebi)
2011 – Leyla and Mecnun (as Mantar)
2012 – 2013 Shubat (Subat) (as Saltuk)
2012 – Mold (Kuf) (as Cemil) (Movie)
2012 – Load (Yuk) (as Cumali) (Movie)
2012 – F Type Film (F Tipi Film) (Movie)
2013 – Thou Gild'st the Even (Sen Aydinlatirsin Geceyi) (as Ismet) (Movie)
2013 – Yozgat Blues (as Sabri) (Movie)
2014 – Murder (Cinayet) (as Kadir)
2014 – Let's Sin (Itirazim Var) (as Asim) (Movie)
2014 – Spirit of Dust (Toz Ruhu) (Movie)
2015 – Five Siblings (Bes Kardes) (as Turgut)
2015 – Moms and Mothers (Analar ve Anneler) (as Tahsin Tugraci)
2015 – Why Can't I Be Tarkovsky? (Neden Tarkovski Olamiyorum) (as Bahadir) (Movie)
2016 – The Bank of Broken Hearts (Kirik Kalpler Bankasi) (as Ismail) (Movie)
2017 – Until Death (Olene Kadar) (as Yilmaz Saner)
2017 – 2018 Stiletto Vendetta (Ufak Tefek Cinayetler) (as Kemal)
2017 – Sideway (Yol Kenari) (Movie)
2017 – Truck (Kamyon) (as Besim) (Short Movie)
2019 – Chronology (Kronoloji) (as Cengiz) (Movie)
2019 – 2020 The Pit (Cukur) (as Yuzuklu / Yucel)
2020 – Rise of Empires: Ottoman (as Orban)
2020 – Karakomik Filmler 2: Emanet (as Selim) (Movie)
2020 – Respect (Saygi) (as Halit Mehmet Guclu)
2021 – Hey There! (Seni Buldum Ya) (as Rifat) (Movie)
2021 – Sardunya (as Harun) (Movie)
2022 – Midnight at the Pera Palas (Pera Palas'ta Gece Yarisi) (as Ahmet)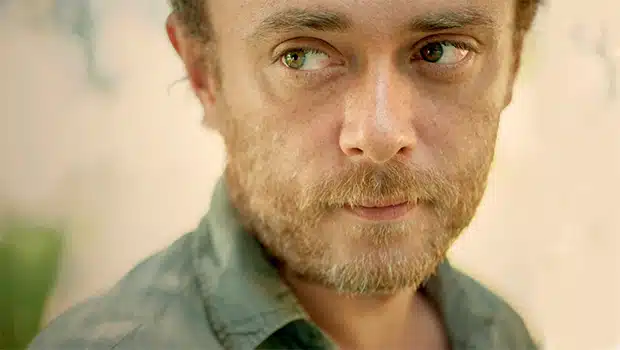 Awards
2009 – 46. Golden Orange Film Festival (46. Altin Portakal Film Festivali) – Behlul Dal Award for Young Talent (Five Cities) – Behlul Dal Genc Yetenek Oyuncu Odulu (Bes Sehir)
2010 – 29. Istanbul Film Festival (29. Istanbul Film Festivali) – Best Actor (Five Cities) – En Iyi Erkek Oyuncu (Bes Sehir)
2011 – 16. Sadri Alisik Awards (16. Sadri Alisik Odulleri) – Best Actor in Supporting Role (Five Cities) – En Iyi Yardimci Erkek Oyuncu (Bes Sehir)
2012 – 49. Golden Orange Film Festival (49. Altin Portakal Film Festivali) – Best Actor in Supporting Role (Mold) – En Iyi Yardimci Erkek Oyuncu (Kuf)
2013 – 20. Golden Cocoon Film Festival (20. Altin Koza Film Festivali) – Best Actor in Supporting Role (Yozgat Blues) – En Iyi Yardimci Erkek Oyuncu (Yozgat Blues)
2014 – 21. Golden Cocoon Film Festival (21. Altin Koza Film Festivali) – Best Actor (Spirit of Dust) – En Iyi Erkek Oyuncu (Toz Ruhu)
Theatre Plays
2000 – Bay Biedermann ve Kundakcilar
2001 – Kesanli Ali Destani
2001 – Memo'nun Onlenemez Yukselisi
2002 – Pirtlatan Bal
2002 – Nasrettin Hoca Bir Gun
2002 – Onikinci Gece
2003 – Murtaza
2004 – Mucizeler Komedisi
2005 – Suleyman ve Obursuler
2006 – Trainspotting
2006 – Chamaco
2006 – Firtina
2006 – Semaver ve Kumpanya
2007 – Infazci No:14
2008 – Cesaret Ana ve Cocuklari
2009 – Lourcine Sokagi Cinayeti
2016 – Cimri
2016 – Vahset Tanrisi
2017 – Uyarca
2019 – Ivanov
2021 – Nora 2
2022 – Bizi Oldurmek Isteyen Muhtesem Hayat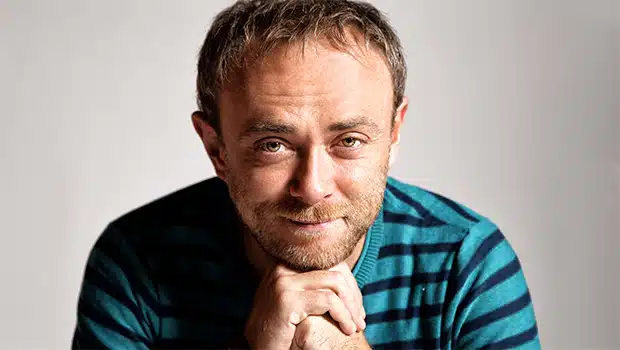 Social
Instagram:
Twitter:
Facebook:
E-Mail:
Trivia
Body Type:
Skills:
Zodiac Sign: Cancer
Blood Type:
Hobbies:
Weight: 70 kg
Midnight at the Pera Palas – Who is Ahmet (with English Subtitle)
Midnight at the Pera Palas - Who is Ahmet (Eng Sub)